Personal Development
Top 12 Job for 16 Year Olds: Guide for Freshers
There are plenty of perfect jobs for young people, some of which can be an excellent foundation for their future working life. In the UK, many employers hire 16 year olds as several jobs are available for this age group. Even teenagers can start work at 15 years during their holidays.
But before working you need to know which job is suitable for you and which profession pays you a handsome money?
This blog explores the top 12 jobs along with a summary of jobs and particular working rules or 16 years old teenagers.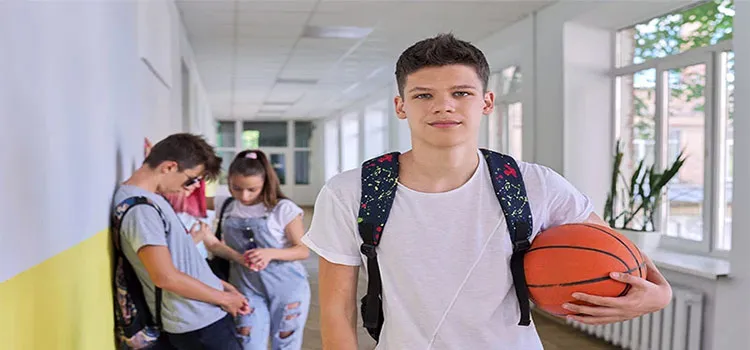 Top 12 Jobs for 16 Year Olds
In Uk, the youngest age to work is 13 years. The top 12 positions for 16 years old- are-

Accredited Courses
Tutor Support Included
3 Installment Plan at checkout
14 Days Money Back Guarantee
Babysitting
Dog Walking
Car Wash
Gardening
Pubs & Restaurants
Work at Shops
Participate in Paid Surveys
Tutor Young Kids
Delivery Person
Writer/ Blogger
Graphic Designer/ Web Designer
Lifeguard
Now take into detail about these jobs and think about which one is a well fit for you.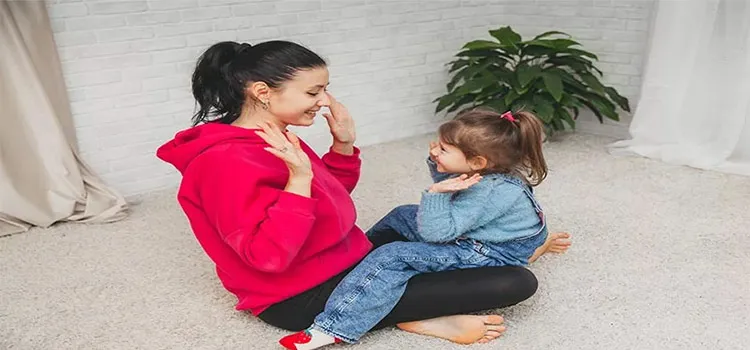 A 16 years old teenager can easily apply for babysitting. It is one of the most accessible and most popular jobs for 16 year olds in the UK. In your local areas, neighbours and relatives you can easily find this job. You have to take care of the children until their parents come house.
Parents need an affordable babysitter who can take care of them; hence, the payment depends on the generosity of your employer, who can pay you from $10 to $30 per hour.
If you are an animal lover, this job is just what you have been searching for. In the Uk, many dog owners pay other people to walk their dogs.
Many professional dog walkers are out there and get paid to take the dogs out on a walk every day and can earn approximately $12.68 per hour.
Car washing is a simple job for a 16 years old teenager. You walk up to the owner and offer to wash their car. Most owners of the neighbourhood and relatives will accept your service because professional car washes are too expensive and require driving to their place.
However, you first have to make some investments for bucket, sponge, wax and wash in this job. For example, a teenager would get around $5.00-$10 if they use a wash and wax fluid and chemois dry plus black the tyres and vacuum interior.
Gardening is the most comfortable job for a teenager. Keeping the garden tidy, cleaning up leaves, watering the lawns, weeding, pruning, and planting- are duties of a gardener. If you love gardening, it can become an excellent opportunity to merge your passion and profession. You can easily find a job in your local and neighbour.
A gardener gets paid between $9.50 an hour – $20.00 an hour on average. If you work for the government on highways or public parks, your salary will likely be around $18.00 – $20.00.
In restaurants and pubs, your primary duties are taking customer orders, delivering food to the table, keeping drinks filled, and tackling some light cleaning, washer, cleaner or food assistant. Due to the laws on alcohol, some restaurant and pub jobs are not open to teenagers; But you can serve alcohol only if ordered with a meal at a working restaurant.
You can earn around $11.63 per hour and a chance to the healthy tips from your customers.
You can work in local shops during term time because some local shops stay open late in the evening. You can also find weekend jobs at local shopping centre stores hiring teenagers. During the summer holidays, trading in stores reaches its peak. And they require more help to balance out the extra load of pressure. So if you are under 16, you can only work part-time.
Additionally, retail experience at this early age will put you in a prime position for future full-time retail work after finishing high school. For example, some stores provide staff discounts on products available at the store.
In this job, the pay rate is near $13.13 an hour.
Participate in Paid Surveys:
Many companies and organisations are eager to know what the general public thinks about their products. You can share your opinion and idea on the products and services while participating in paid surveys. This job will also help you earn extra by participating in polls and quizzes. You can quickly work if you have internet access and choose which paid survey you want to join.
In this particular profile, your payment depends on your work.
You can teach kids aged 5-14 if you have already earned a good GCSE grade. English, Science, Mathematics and languages are common subjects to help them. Though you do not get the same wages as a specialist, earn a decent one. Find a job with your local neighbours, friends or relatives.
The pay rate is nearly $19.51 an hour for a tutor.
You can apply for a delivery job in your city. Beforehand, you apply for a driver's license. You can work part-time at weekends, evenings, and even during your term. This job also has the perks of getting tips from customers after delivery.
But the national chain requires you to be 18 to get delivery jobs. Most local eateries and restaurants will hire a delivery person at 16. Even you can work in retail shops as a delivery driver.
Get StudyPlex Subscription with 1000+ Accredited CPD Courses at only £79.99/Year Access Unlimited CPD Accredited Courses at Only £79.99 a Year

Writer/ Blogger:
A blogger writes, edits and posts content for an online blog. Some writers earn through their blogs. However, some bloggers work and receive payment from other companies' blogs.
You can take a writing course to enrich your writing knowledge.
Join a blogging network that will offer you a guaranteed wage per post. Some of these networks will also share with you their advertising revenue.
An entry-level digital content writer earns around $23.00 per hour. Depending on your skill level, you can get $10 to $50+ to write an article for a blog.
Graphic Designer/ Web Designer:
In the UK, Graphic designing is one of the highest-paid jobs for 16 year olds. Most companies and individuals are doing their best to make their presence known online. So they recruit graphic and web designers to enhance the website interface.
Even, You can start by designing your website and highlighting your graphic skills on it.
You can Research company websites and offer them to redesign their websites for a lesser price than professionals. For example, logo designers can earn around $29.00 per hour.
To start a career as a lifeguard, you need to get certifications. It is essential for your job. The employer wants to see that you're the real deal. For a certificate, you can do CPR and general swimming. Once you obtain these, you can forward them to the next step. Typical duties of a lifeguard include-
Take care of swimmers while in trouble
Check equipment such as slides and diving pools
Enforce the pool rules
Assist with swimming classes
Teach small groups in the pool
You can earn around £9.14 per hour,
Working Laws to Follow in Jobs for 16 Year Olds
In the UK, many laws are placed for 16 year olds. You can collect information from the legal counsel and get details about the rules which need to follow. For example, some areas allow 16 year olds to work longer hours. So, that is definitely worth a check!
16-year-olds have not entitled to the benefits and rights of a full-time worker. According to the law, you are still a child in the eyes of the law, and you can qualify for some special rules. Such as-, you can have at least 1 hour of a break after working a 4-hour shift. Also, you can have a two-week vacation away from school, working your job once a year.
Personal Development Courses
Explore a broad range of courses suitable for all skill levels and backgrounds. Whether you want to advance your career prospects, learn a new skill,
Restrictions on child employment
Under 18 years old, workers have extra rights protected because of their age. The law is strictly followed. Also, Local bylaws may have some restrictions on work-
Hours
Conditions
Types of employment
You can contact your local council's education department or education welfare service for detailed information. However, the restrictions depend on these three factors-
Conditions of works
Working hours
Type of child employment
Considering these three facts, the government decides whether an under 18 year old can work or not.
Along with this, children in UK are not allowed to work:
Without employment permit from the educational departments of the local council. if local bylaws require this
Before 7 am or after 7 pm
Any work that causes harm to their well-being, education or health.
At the places like a factory or industrial site
During the school hours
More than four hours without taking a break of at least one hour
Before school for more than one hour (unless local bylaws allow it)
Without having a 2-week break during the school holidays, each calendar year
Term time rules for 16 Year Old
According to UK law, children can only work 12 hours a week during term time. Which adds:
On school days and Sundays, can do a maximum of 2 hours
Saturday can do a maximum of 5 hours on Saturdays for 13 to 14-year-olds, or eight hours for 15 to 16-year-olds
School Holiday Rules for 16 Year Old jobs
13 to 14 year old only allowed to work 25 hours a week during school holidays; 13 to 14-year-olds are Which adds:
On weekdays and Saturdays can, a maximum of 5 hours
A maximum of 2 hours on Sunday
During school holidays, 15 to 16 year olds can only work a maximum of 35 hours a week. The rule states a 16-year-old can work:
a maximum of 8 hours on weekdays and Saturdays
a maximum of 2 hours on Sunday
Leaving School & Getting an Apprenticeship
You can learn a new practical skill and move toward a perfect career by doing an apprenticeship. The most common misconception about internships is that only skilled labour can avail of this benefit. But if you are not in full-time education and are above 16 years of age, you are also eligible to apply for an apprenticeship. Currently, many employees hire young people and Setup business under $1000.
Different types of apprenticeships are available, such as – retail, health, beauty and cosmetics, construction, hotel, property etc.
In Scotland and Wales, this law does not apply, and once young people have reached the minimum school leaving age of 16, they can go into full-time employment.
Jobs for 16 Year Olds – Common Concerns & Questions
Search jobs at the age of 16, and many questions can come to mind. Most times, it falls upon you to properly do the research and learn about your rights as a worker.
There are many jobs available for 16 year olds along with many rules and regulations. These norms apply to both employers and employees.
Here I have answered a few questions to help you resolve concerns that may come to your mind while searching for a job.
Can I Work 2 Jobs as a 16 Year Old?
At 16 years old, you can do two part-time, but remember-
Only when you can take the stress
It does not obstruct your school lesson.
Moreover, you can efficiently work two or more jobs during the holiday season. For example, on non-school days, you can efficiently perform an 8-hour shift.
How Much Can I Get Paid?
If you are 16 or over, your minimum wage will be £4.62 per hour. The registered employers will keep a report and record your earnings according to their running payroll. However, many employers give more salary than that. You also remember the generosity of different customers if you are working in retail, restaurants and pubs.
You become eligible to pay income tax and national insurance if you earn over £120 per week. Your employer will deduct this money from your pay before receiving your wage. Please visit the UK government website to learn more about the national minimum wage and income tax.
What are the Latest jobs for 16 Year Old can Work?
16 year olds can work two hours on the weekend when their school is open. Teenagers are not allowed to work between 10 pm to 6 am. But, some retail stores will allow you to work until 11 pm as you have no school at night.

Top Courses of this Category
Conclusion​
The top jobs for 16 year olds are easy paths to earn money and gain some experience. But they need to understand which is best and what would suit their personality, skills, ambitions and future careers. Even a teenager can be an entrepreneur and run his business venture. Do not take any stress and choose your preferred job.
FAQ
What jobs can you get at 16 UK?
If you are a 16-year-old, plenty of job opportunities await you in – restaurants, supermarkets, cafés, grocery stores, retail shops, amusement parks, and movie theatres. Most of the part-time, online and summer jobs listed above don't require previous work experience.
Highest paying jobs for 16 year olds UK?
If you are looking for the highest-paying jobs for 16-year-olds, there are some excellent options in the Uk, which include Babysitting, Dog Walking, Car Wash, Gardening, Pubs & Restaurants, Work at Shops, Participate in Paid Surveys, Tutor Young Kids, Delivery Person, Writer/ Blogger, Graphic Designer/ Web Designer, Lifeguard etc.